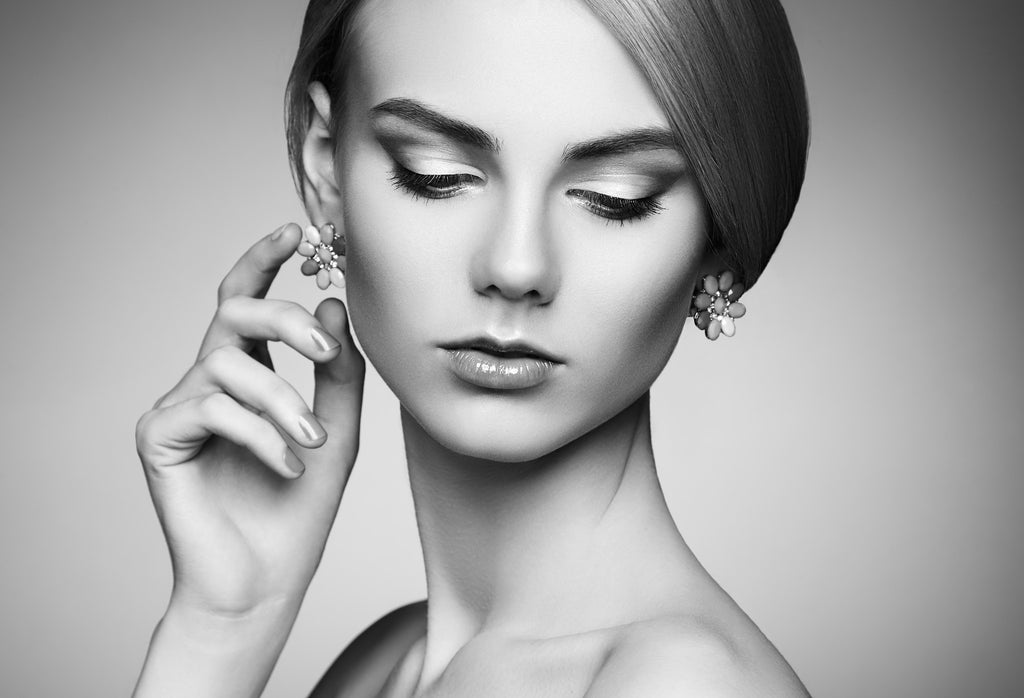 First there was K-Pop, then alphabetized skincare creams, and now K-Beauty. Essentially a name to categorize the Korean Influence upon our own skincare - be that product, regime or aesthetic - so that we can talk in abbreviations.
K-Beauty is an umbrella term for skin-care products that derive from South Korea. The fad gained popularity worldwide, particularly in the U.S., in 2016 and focuses on health, hydration and a preferred lack of pigment. Products used include ingredients such as snail slime, morphing masks, bee venom (an anti-inflammatory "faux-tox" alleged to relax facial muscles), moisturizing flower extract, and natural herb collagen.  The regimen involves a series of steps including cleansing rituals (with oil and water based products), sheet masks, essences, serums, moisturizers, cushion compacts, fermented products, and SPF 35 sunscreen. At night, the sunscreen is replaced by a "sleep cream". Each regimen is addressed differently depending on complexion factors including hormonal fluctuations and lifestyle choices
Why has Korea spurred such a worldwide beauty phenomenon?
Beauty Products from Korea, so different to ours - so focused on health, hydration and a preferred lack of pigment - as opposed to our sun-ravaged aspirations.   Pristine, perfected and pale skin is a measure of beauty so the products that come out of Asia have high specific standards to enable those things, and our skin can only benefit. Greatly it seems, since we all sat up and took notice when BB and then CC creams arrived (although I suspect that was more because we are time-poor and love a multi-tasker.  K-beauty has become so popular in the US market.  K-beauty has been in the top of the trend list due to the articles written in Elle, Glamour, Allure, Buzzfeed, Cosmopolitan, Marie Claire and other magazine as most wanted product in 2017. 
JOSS+LYN,
100% Cruelty Free
Paraben Free
Phthalate Free
Sulfate Free
Joss+Lyn, has decided to carry premium/quality K-beauty lines that was developed by an expert team of doctors and Dermatologist to enhance the look and condition for any types of skin.  Using innovative and up to date product & packaging to be on top of most wanted Skin-care products.